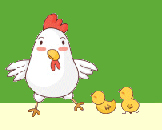 Sibling Discount
If you already have a child at Little Footprints Nursery you will receive a 10% discount off nursery fees for their brothers and sisters. Please ask your Nursery Manager for terms and conditions.
Childcare Vouchers
If your employer operates a childcare voucher scheme, you can save National Insurance and Income Tax. By registering for your employer's scheme, up to £55 a week can be deducted from your salary and used to provide childcare vouchers for the same amount. This amount, which is deducted from your gross salary, is then exempt from National Insurance and Income Tax. Click here for more information www.hmrc.gov.uk/childcare
Government Funding
Visit our fees and funding page for more information.