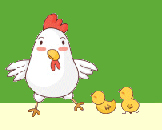 Placing your Trust in Us
Your child's safety and security is of utmost importance. We undertake the most rigorous verification of professional references, and all our staff have been cleared through Ofsted and the Criminal Records Bureau. Little Footprints Nursery holds a database of adults authorised by each parent to collect their child which is strictly adhered to.
The Team
Photographs of staff will be placed here soon.